Pique-niques is the latest evolution of Farmhouse France (gite and chambre d'hôte).
Gastronomy and conviviality meet in the open air. How about mouth-watering food, retro dishes, a touch of fun in a vegan/vegetarian or vegetarian basket and surrounded by magnificent rural views? Or delicious dishes indoors when the weather's cooler?
All our baskets are prepared with local, seasonal produce. They're available to take away in a bag with 100% recyclable packaging, or in a picnic basket for two (or more) complete with everything you'll need, from plates and cutlery to napkin rings and salt and pepper. Take time for a gourmet moment in the nostalgic, romantic style of the 1950s-80s.
The vegetarian or vegan aspect of this picnic makes it suitable for most diets! A real plus, and a great way to rediscover plant-based flavors.
Visitors and locals, all those who like to eat fresh food, vegetarians, vegans and vegetarians.
How will your project contribute to promoting the gastronomy of the Hauts-de-France region?
Fresh, homemade products made from local and seasonal ingredients. We support local growers and producers by highlighting their ingredients. We prepare dishes for vegetarians, vegans, fish eaters and can accommodate most allergies. Our food is fresh, different with a strong base of fresh herbs. We encourage you to share a picnic and enjoy the beautiful nature of our area.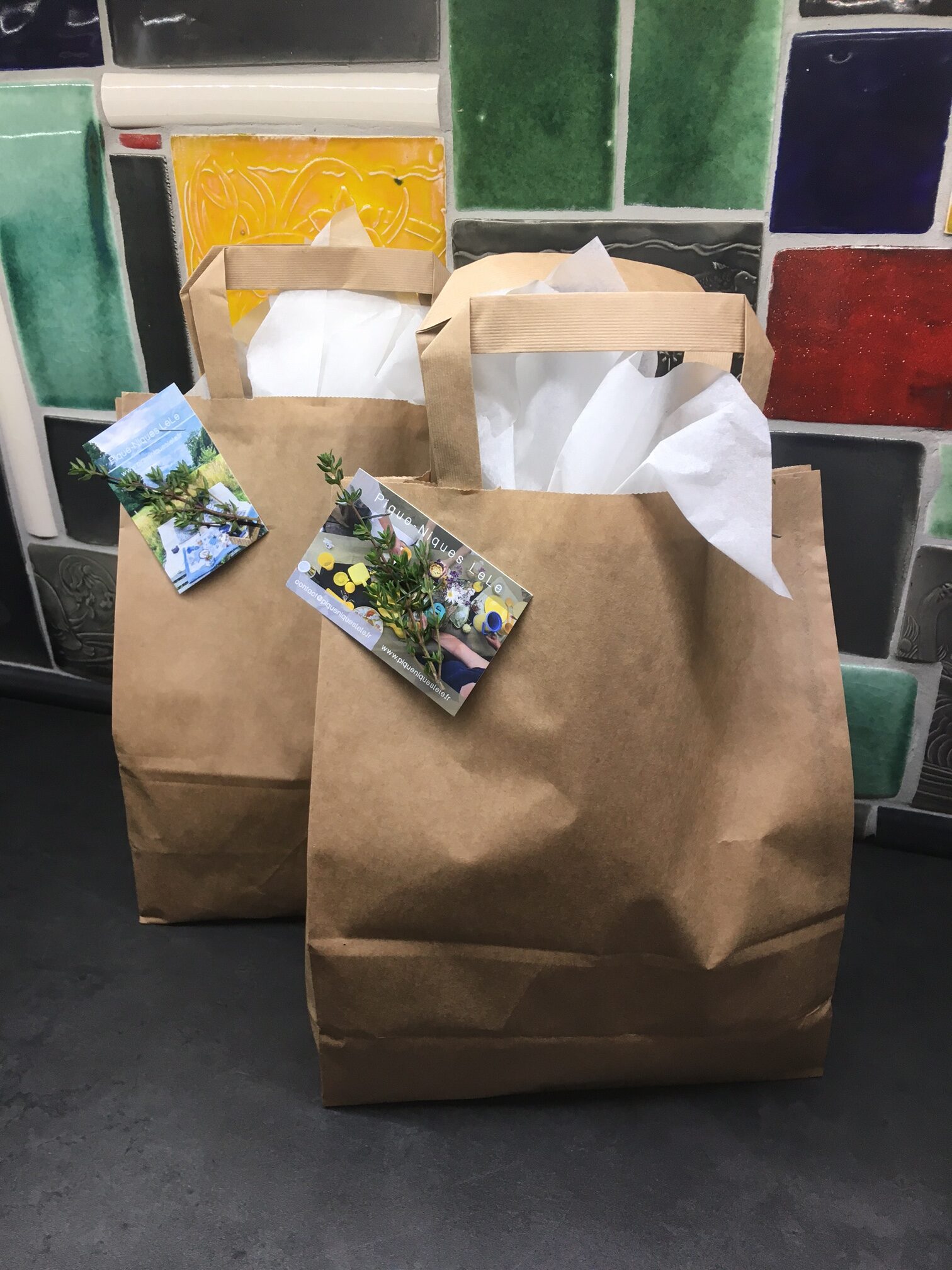 Rural, Gite, Bed and Breakfast, Meals, Crafts