We are farmers in organic agriculture, we transform our products and sell them in short circuits.
We always work with the objective of keeping a maximum of nutrients, not denaturing the products: stone millstones for the mill, cold pressure for the oil and low temperature drying for the pasta.
Our products are therefore rich in taste, healthy and nutritious!
The semi-whole wheat flour, very fluid, is used by bakers and individuals in all savory/sweet recipes.
The oils and pastas are adopted by young and old gourmets.
We also offer lamb, raised in the open air with its mother.
Individuals, Bakers, Restaurateurs (canteens or restaurants), local products shops/AB
How will your project contribute to promoting the gastronomy of the Hauts-de-France region?
Our products are minimally processed, without additives and healthy. We make sure to preserve the nutrients (semi complete, low temperature…) and to offer products that are easy to use:
The grinding on "Astrié" mill allows to keep the nutrients and to avoid lumps,
The cooking of the pasta is 3min 40. And as they are formed on bronze moulds, their texture allows the sauce to adhere well…
The oils (1st cold pressure to avoid denaturing them) can be used in vinaigrette and cooking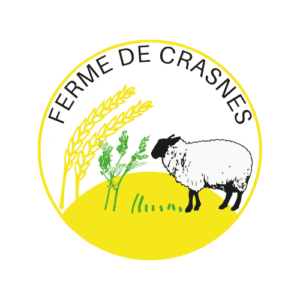 Farm polyculture sheep breeding, Cultures in AB, Sorting and transformation in the farm, Direct sale (Lamb, flours, pastes, oils, seeds)