Microbrewery of kombucha based in Houplines. We brew a kombucha for 3 reasons :
1 – THE TASTE : our kombucha is brewed with real ingredients, that's what gives it that unique taste!
2 – HEALTH : in fact, kombucha has many probiotics and other digestive enzymes that will protect your intestinal flower.
3 – THE PERFECT COMPANION : it is a drink that is less sweet than the majority of traditional sodas, it will replace your sodas or your beers !
GSS organic, Grocery, bulk store, CHR, Sport
How will your project contribute to promoting the gastronomy of the Hauts-de-France region?
Goodsy les boissons fermentées is a kombucha microbrewery based in Houplines
From 01/04/22 to 31/12/22 we sold 13 000 liters of kombucha.
We are developing our product line via bulk and also in 33CL cans
Our flavors :
– Ginger & raspberry
– Cardamom & rhodiola
– Passion & ashwaghanda
– Hops (sugar free)
– Raspberry, Mint & Astragalus
– French violet (flavor in collaboration with TeaTap)
We carefully select all our ingredients and raw materials. All our suppliers are French. Tea and cane sugar are fair trade (main ingredients of kombucha). The sourcing of hops is very local because we work with a producer 20km from our production site.
Currently, we have 90 customers in cans (organic store, grocery store, chr, gym) and 21 customers in bulk. All of our customers are located in the HDF and in Belgium.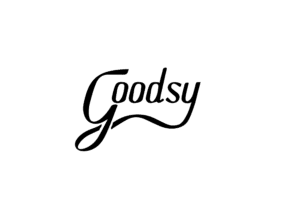 Goodsy Fermented Drinks is a microbrewery based in Houplines that brews a refreshing, fizzy and low-sugar fermented tea-based drink.
In addition to the benefits naturally present in kombucha, our 4 flavors: Ginger, Cardamom, Passion and Hop without sugar are energized by adaptogenic plants to take even better care of you and your body.