Farmers for several generations, we are launching the production of artisanal chips within 1 week. The idea is to offer a 100% French potato chip with less fat and less salt from potatoes produced on our farms in Sercus and Baisieux.
Globally, we are committed to a more sustainable agriculture thanks to the use of renewable energies and the practice of a reasoned agriculture. Thanks to this project, we have already been able to create 1.5 full-time equivalents on our farm.
The inhabitants of Hauts-de-France want to consume more sustainably and more locally.
How will your project contribute to promoting the gastronomy of the Hauts-de-France region?
Today, a large part of the chips consumed in France is still imported from neighboring countries. The objective of this project is to relocate the production of potato chips in the Hauts-de-France region and to promote our French production through a festive and delicious product.
We also want to offer a less fatty and less salty potato chip because we are convinced that it is possible to have fun without excess.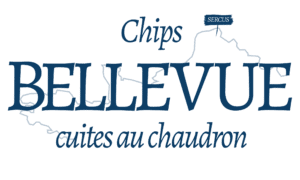 Farm managed by 3 passionate farmers: Isabelle and Nicolas Loingeville and Gauthier Deram, accompanied by the 3 employees: Manon, Marie-Thérèse and Bertrand.