The Green Griot is a brand committed to the circular economy of the Hauts-de-France.
Today we recycle textile production scraps from the Lille metropolis (59) to make picnic tablecloths and other nomadic eco-products with its partner a reinsertion site for women in the mining basin (Wingles 62).
Eventually we plan to recycle our eco-products into eco-materials thanks to a Research & Development project that we are carrying out in parallel with our partners in connection with ADEME.
Tourists and residents of the Hauts-de-France, caterers and restaurateurs, distribution networks, companies and communities.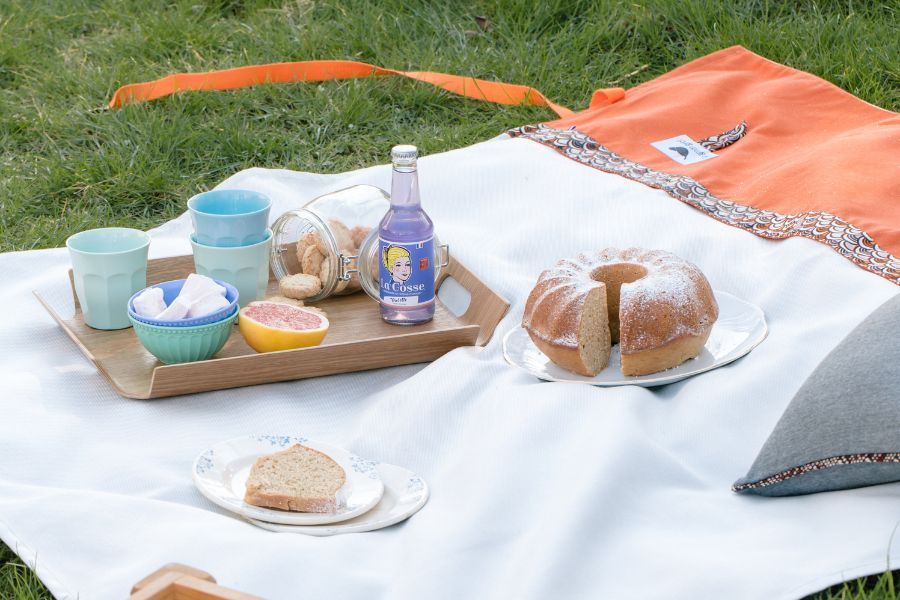 How will your project help promote the gastronomy of the Hauts-de-France region?
We want to offer our customers:
BEAUTIFUL products: elegant, clever and durable eco-products to promote well-being and disconnection in the open air.

GOOD products: quality eco-products, Made In Hauts de France in recycled textile, to share for more conviviality (around a picnic), respectful of those who produce them, promoting slow tourism and slow food.

To assume the IMPARFAIT : from imperfection comes emotion. It is this sensitivity that drives us to find together sustainable textile recycling solutions to enjoy nature and its benefits, while protecting it.
LGG is a SAS that recycles and creates eco-products with industrialists and integration sites.