Du Potager à la table is a platform born from a collaboration between the Tourist Offices and the committed restaurants of Hauts-de-France. We support restaurant owners in the development of unique culinary experiences in their restaurants. From starred restaurants to French fry shops, these experiences can be purchased online through gift vouchers to be offered or used by the restaurant owner, thus creating a cash flow.
The tourist offices are trained in the field, in the discourse to be held, in the creation of content (in particular in the taking of photos and in the writing of descriptions of the culinary experiences) with the aim of consolidating the links of proximity with the restaurant owners. A time of training in communication is also associated with training and Communication Kit in order to promote the culinary offer on their territory.
Together, our goal is to promote the gastronomy of the Hauts-de-France and to make discover the flavors of the local soil to the greatest number of people; followers of the good food, gastronomes or not, local inhabitants, tourists or companies.
In order to prove that the gastronomy of Hauts-de-France is sustainable and virtuous, we select restaurateurs who meet the following criteria :  
The cuisine is "

homemade

", with raw, fresh and mostly locally produced products.

The

menu changes

according to the seasons,

The restaurant owner minimizes f

ood waste.

The chef is committed to

promoting the culinary heritage

of his territory 
Restaurants that do not meet the criteria but wish to join the project receive support in terms of culinary design, business model, networking, and promotion of local producers. From the POT'ager to the table thus makes it possible to identify restaurants that actively participate in the regional culinary heritage and to create a pool of restaurants that are part of a progress approach.
The creation of unusual dinners with restaurant owners is being tested in the Pas-de-Calais. It is an innovative way to communicate and an unforgettable experience for customers.  The first event was held in Montreuil-sur-Mer in July 2020, and 4 others are planned for 2021.
www.dupotageralatable.com will be translated into English to ensure PAT's international influence
To encourage a passion for cooking and eating well, the website will promote culinary events and propose chef's recipes to make at home.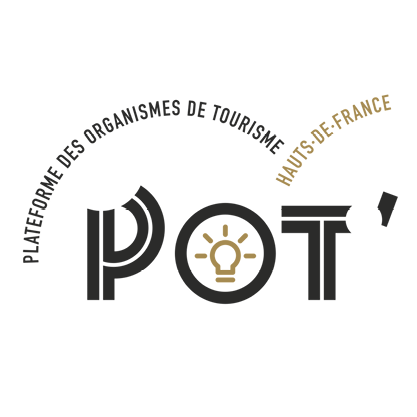 By the POT, Platform of Tourism Organizations in Hauts-de-France
Lison
A BOIRE ET À MANGER or how cinema has dealt with the issue of gastronomy in recent years... From the
Chloe
Spend a summer among the hop vines
Chloe
Examine the relationship between food and urban space, and question our consumption and production patterns.