Changing the world of cocoa : making chocolate with an ethical and transparent approach
Encuentro is a "Bean to Bar" chocolate factory launched in January 2018. We mainly manufacture tasting chocolate bars. This expression "bean to bar" thus distinguishes the artisan manufacturer, from the artisan "chocolatier" who melts and works chocolate already made by the former; two totally different skills.
Encuentro's ambition is to allow everyone to discover the richness of chocolate aromas thanks to exceptional organic terroirs (Dominican Republic, Haiti, Madagascar, Guatemala, Bolivia and Reunion Island among others). All the manufacturing is done in our factory (located at the MIN of Lomme today and very soon in an old spinning mill in Saint-André-lez-Lille). We use only two ingredients: organic cocoa beans and organic cane sugar. Nothing else. Our will is to offer a natural, healthy product with a unique taste. We also want to have a positive impact on the producers and on the environment.
Encuentro is today the only one in France to offer a top-of-the-range chocolate, organic on 100% of the range, ethical and with only two ingredients (organic beans and organic cane sugar). We do not add any additives such as cocoa butter, lecithin, vanilla, etc. This choice makes the manufacturing process very complex.
These committed specifications require an unfailing rigor in each step of the manufacturing process. Self-taught, we have defined different roasting, conching and tempering profiles for each of our beans. This allows us to have an authentic taste that truly highlights the bean and its particularities.
Our activity is based on three pillars: Passion, Know-how and Ethics. Pillars that hide strong values that we could not exist without: simplicity, transparency, commitment and pleasure of course!
Anyone who likes chocolate
How will your project help promote the gastronomy of the Hauts-de-France region?
Why change the world of cocoa?
Because there are still too many children working on cocoa plantations;

Because there are still too many people who are not fairly paid;

Because there are still too many trees cut down while the cocoa tree flourishes in agroforestry.
We chose this job because of our passion for cocoa, for its taste, for the pleasure it brings, but also for its history which transports us and the possibility we have to write the continuation.
We select our partner producers because they make high quality, organic, ethical cocoa with the will to change things in their country. Some origins naturally benefit from a historical recognition of their cocoa. This is the case of many South American countries. Others are unfortunately not so lucky and are forced to offer their beans at low cost to industrialists.
This is the case in Haiti, where we already work with the fabulous organic beans of the producer PISA (150 tons / year). 95% of the 5000 tons produced each year in Haiti are sold at very low prices, often at a loss to industrialists. This is not normal, but it is a colossal task for a country to develop cocoa on a global scale. We participate, in our own way, to make known their exceptional know-how in this field.
This is also and especially the case in continental Africa, the historical cradle of – cocoa for industrialists -. In 2019, Ghana and Ivory Coast produced 62% of the world's cocoa. With what traceability? What quality? These are the 2 real questions. Weak in both cases.
Very few brands highlight these origins on their packaging. They appear from time to time in the list of ingredients, on the back…
This is a reality that we have always been aware of. As a chocolate manufacturer, we feel more than ever concerned and we want to do our part to change things.
We are therefore convinced that our project offers progress and contributes to eating better in Hauts-de-France, the heartland region in which we have established ourselves!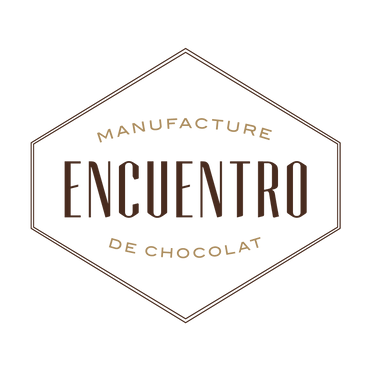 By AMCP SAS – Encuentro Chocolate
We manufacture chocolate bars from organic cocoa beans from exceptional regions, all with an ethical and transparent approach. We have chosen to develop in the Hauts-de-France region.
Chloe
Come to discover this tasty food that is the snail, from the breeding to the tasting
Chloe
Vegetarian/vegan picnics, prepared from A to Z, using local and seasonal products
Chloe
Valuation of all the actors of the sea products sector of Boulogne-sur-Mer