Accelerate your foodtech projects in Hauts-de-France !
A 2-year support to launch or accelerate your project.
The Euralimentaire team offers personalized and adapted support to innovative foodtech projects, whether they are still at the idea stage, in the pre-commercialization phase or already on the market.
For emerging projects, Euralimentaire's experts evaluate the technical and economic feasibility of the project and the opportunity to create a company within the framework of the incubation program.
For young companies, Euralimentaire has set up an acceleration program to allow them to develop and access the market.
This support is based on the know-how of Eurasanté, which has 20 years of expertise in the creation of innovative companies in health and nutrition.
Whatever the location of the project in the Hauts-de-France region, the Euralimentaire team supports project leaders through three complementary programs adapted to each level of development :
Food-Start: 3 months to break down a project and strengthen its potential. Roadmap and knowledge consolidation);

Incubation: 36 months to structure and launch an activity. Study of the technical and economic feasibility, accompaniment until the first fundraising);

Acceleration: 18 months to boost your company. Acceleration of the company's development towards the raising of Series A funds.
Euralimentaire's services
Consolidate your project with industrial and academic partners;

Define your strategy with the help of expert advice to adapt your offer to the market;

Develop your activities thanks to a range of services: financial, legal, marketing, export, HR, real estate, communication…

Join a community of players and partners, a dynamic and lively ecosystem.
How will your project help promote the gastronomy of the Hauts-de-France region?
Euralimentaire's ambition is to respond to the food challenge that our society is facing: eating healthy and local. The objective is to increase the use of fresh products and the share of local products distributed by Euralimentaire companies.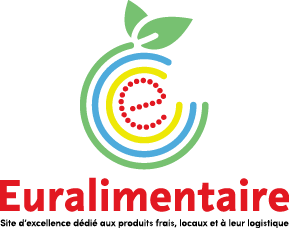 By Euralimentaire
Euralimentaire is the food innovation gas pedal of the Hauts-de-France region. Launched in 2016 by the European Metropolis of Lille and the MIN of Lomme, the Euralimentaire site of excellence aims to boost the creation of companies and jobs in the field of fresh products in the metropolitan area.
Chloe
A short-distance supply solution for food professionals in the Lille area.
Lison
A BOIRE ET À MANGER or how cinema has dealt with the issue of gastronomy in recent years... From the
Chloe
Spend a summer among the hop vines