This project of home delivery platform responds to a primary objective of reviving the activity of restaurant owners in the context of the health emergency covid-19. It was born out of a desire to pool local initiatives by professionals in the sector who wish to develop their service offer, and to promote this innovative momentum by offering a common local delivery service.
It meets the needs of consumers but also offers restaurateurs a new source of income. During a period of recovery, this additional revenue will reduce the loss of operating income caused by the implementation of sanitary measures (distanciation) in the establishments. During peak periods, the platform will continue to expand the revenue sources of the restaurant owners and provide a service to visitors and residents. This platform will be tested in the Touquet area and then extended to the Montreuil area. In a second phase, it will be deployed throughout the Hauts-de-France region.
Beyond a classic delivery service and distinguishing itself from "click and collect", this platform aims to accompany the transformation of professions and the professional path. It is a question of joining a current dynamic based on a new customer approach, and of extending the offer of the restaurant owners "of a service in room at home" respecting the sanitary standards in force.  
This platform is positioned in contrast to traditional delivery platforms and relies on 3 added values :
Ethics (balanced distribution of the value between the platform, the restaurant owner and the delivery person; priority given to restaurants using local products and offering "homemade" food; training of delivery persons and restaurant owners; use of recycled and recyclable dishes)
Service. The idea is to offer a "restaurant experience" at home through a range of services from a guide to reheating and preparing dishes to an in-home chef.
Safety. The processes are established to ensure the safety of the entire production/delivery chain.
This platform is dedicated to restaurant owners wishing to use a delivery service as part of their business. 
It is intended for consumers wishing to benefit from the services of a delivery platform.
It is also intended for learners and employees of the Campus network to learn the know-how and skills related to delivery and home service. 
How will your project help promote the gastronomy of the Hauts-de-France region?
The Hauts-de-France Region recently voted a policy of attractiveness and development of gourmet tourism. This approach aims to help professionals meet new societal expectations in terms of experience and service. 
The dissemination of the values of good eating and responsible consumption is also at the heart of this project, by promoting local know-how and by associating actors of sustainable packaging.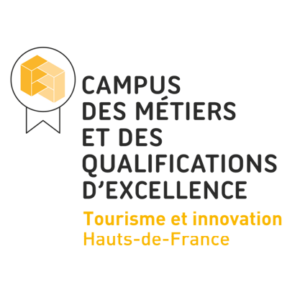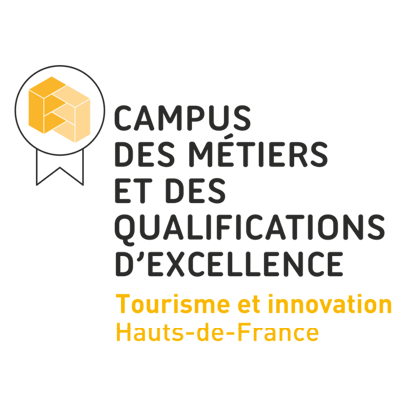 By the Campus des métiers et des qualifications d'excellence tourisme innovation Hauts-de-France
Chloe
A short-distance supply solution for food professionals in the Lille area.
Lison
A BOIRE ET À MANGER or how cinema has dealt with the issue of gastronomy in recent years... From the
Chloe
Spend a summer among the hop vines