Avisdegourmets.com is the first collaborative website to find the best products recommended by the local community and to promote local producers, artisans and food shops.
Every month, thousands of gourmets use our service to easily find good products recommended locally to eat well. The community shares its best addresses on avisdegourmets.com in order to make them discoverable.
We have forged strong ties with the region's committed chefs, many of whom, like Florent Ladeyn, highlight their ecosystem of producers and artisans on Avis de Gourmets.
In 2020, 600 000 gourmet discoveries were made on the site.
More broadly, we help producers, artisans and independent food businesses to increase their visibility on the Internet, to enhance their know-how and to attract new customers.
Gourmets, lovers of quality products, sensitive to the quality of the products they buy and to the importance of promoting local producers and craftsmen. Producers, artisans and food shops who benefit from Avis de Gourmets, a qualitative and targeted showcase. Committed chefs who can help promote local gastronomy by sharing their address book of producers.
How will your project help promote the gastronomy of the Hauts-de-France region?
Every month, thousands of gourmets in the Hauts-de-France region use Avis de Gourmets to find good products near their home and to highlight their favorite merchants by recommending them.
Our product approach allows you to search for/recommend a particular product, which makes it easy to find regional gastronomic treasures recommended by the community: waffles in Lille, beaten cake in Saint-Valéry-sur-Somme, etc.
When committed Chefs recommend their producers on the site, we personalize their profile and highlight their values and commitment in order to promote them to our community.
We help producers, artisans and small businesses increase their visibility, highlight their know-how and attract new customers. In particular, we create complete portraits of local producers and artisans to help them stand out and highlight their approach and their products.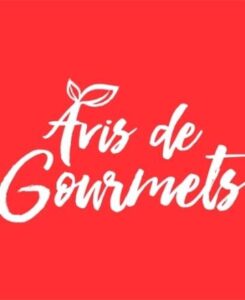 By Avis de Gourmet
Avis de Gourmets is a Lille-based, family-owned company committed to good food and those who make it. Since 2016, through our collaborative guide of good addresses, we facilitate access to good products and to locally recommended producers and artisans. Beyond the guide of good addresses, we support quality food and raise awareness of the importance of the content of our plates.
Chloe
A short-distance supply solution for food professionals in the Lille area.
Lison
A BOIRE ET À MANGER or how cinema has dealt with the issue of gastronomy in recent years... From the
Chloe
Spend a summer among the hop vines