Graines & Pépins is the will to act for a local, healthy and sustainable food.
As farmers, we cultivate cereals according to the principles of agroecology (more virtuous for the environment). We transform our wheat into flour on a stone mill and then into cereal specialties such as coquillettes, mafaldines, penne, torsades and tagliatelle.
This gives an incomparable taste and nutritional quality compared to industrial flours.
Our final consumers are the inhabitants of Hauts-de-France. The project is aimed at distributors (farm stores, bulk grocery stores, delicatessens and supermarkets), local authorities (canteens) and restaurant owners.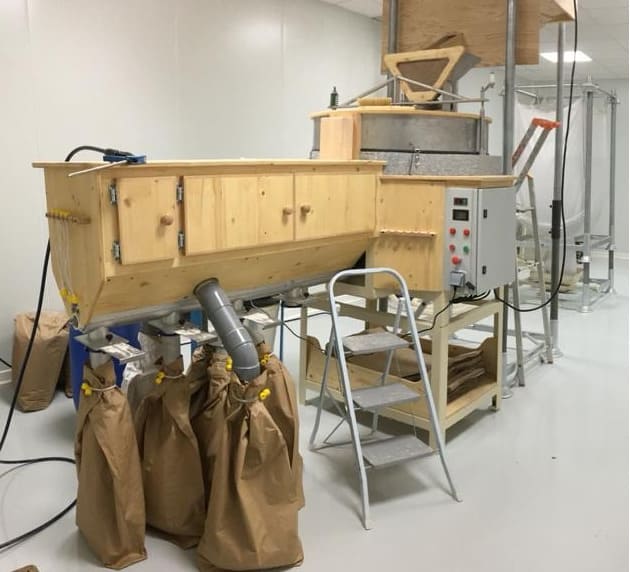 How will your project help promote the gastronomy of the Hauts-de-France region?
Did you know that 64% of the pasta consumed in France is imported? Yet we produce the raw material – wheat – at home!
At Graines & Pépins, between the seed sown in our fields and the transformation into cereal specialties, the wheat travels only 3 km on average!
Moreover, to manufacture our cereal specialties, we have chosen a process and machines (mill, pasta machine and dryer) that respect the wheat and its nutritional qualities.
By Graines & Pépins
We are farmers – pastiers. Our wheat is transformed into flour in a stone mill on the farm and then into cereal specialties such as coquillettes, tagliatelle, mafaldine, penne and torsades.
Chloe
A short-distance supply solution for food professionals in the Lille area.
Lison
A BOIRE ET À MANGER or how cinema has dealt with the issue of gastronomy in recent years... From the
Chloe
Spend a summer among the hop vines