This website is dedicated to products under the Signs of Identification of Quality and Origin (SIQO): PDO, Label Rouge, PGI, Organic, TSG.
It presents in detail the official procedures of quality and origin that can be found in Hauts-de-France, the products concerned and the producers who produce them. 
It also highlights those who promote, use and market them: interviews with chefs, meetings with producers or companies, as well as recipes.
These topics are regularly relayed on the facebook page "The gastronomy of Hauts-de-France". In parallel to this site, recipe cards have been published to be distributed at public events.
Adults who like products with labels and are looking for recipe ideas to cook them.
How will your project help promote the gastronomy of the Hauts-de-France region?
Products with labels are products that can only enhance our land, our know-how and our gastronomic heritage.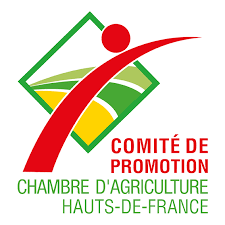 By Hauts-de-France Promotion Committee
Chloe
Come to discover this tasty food that is the snail, from the breeding to the tasting
Chloe
Vegetarian/vegan picnics, prepared from A to Z, using local and seasonal products
Chloe
Valuation of all the actors of the sea products sector of Boulogne-sur-Mer