Pas-de-Calais Tourism in partnership with the Opale & Co Agency has launched two calls for projects in 2020 to promote culinary know-how, local products and those who produce them and the image of the Montreuillois. 
It is about proposing a project of "unusual dinner" having for objective to make live with the general public (residents, tourists…) an innovative gustative experience in an unexpected place.
This call for projects also aims to strengthen partnerships between tourism actors with : 
a culinary know-how promoting local products 

an unusual place
The first call for projects allowed the implementation of a "test" dinner in the summer of 2020 "chic picnic by bike" on 5 dates and gathering about ten people each time in accordance with health standards. After a discovery bike ride from Le Touquet Paris-Plage to the Citadelle of Montreuil/Mer, the participants enjoyed a lunch in a bucolic setting, highlighting local gastronomy and concocted by Guillaume DUVIVIER, chef of the Clos des Capucins in Montreuil/MER. 
5 other unusual dinners have been selected such as :
"Ciel et mer d'Opale" dinner in a Ferris wheel facing the sea; 
"Au sergent Waterloo" which will propose a reconstitution of the Thénardier's inn in Les Misérables
Unusual meal and show in the marshes of the Madelaine under Montreuil. Piano and kitchen piano (Paul BALESNE, le Grand Bain and Alice ROSSET pianist graduated from the Royal Conservatory of Brussels). Classical music and cooking in the open air.
The general public (residents and visitors) are the main targets of the device to make them aware of the know-how of our chefs and the quality and diversity of our local products. 
How will your project help promote the gastronomy of the Hauts-de-France region?
This project will help promote regional gastronomy, local products and the inventiveness of our chefs to residents and visitors. This project proposes to live unforgettable experiences that will enhance our local gastronomy.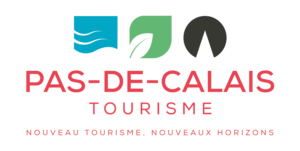 Lison
The aim of this project is to organise an unusual monthly dinner at a local restaurant.
Chloe
A short-distance supply solution for food professionals in the Lille area.
Lison
A BOIRE ET À MANGER or how cinema has dealt with the issue of gastronomy in recent years... From the